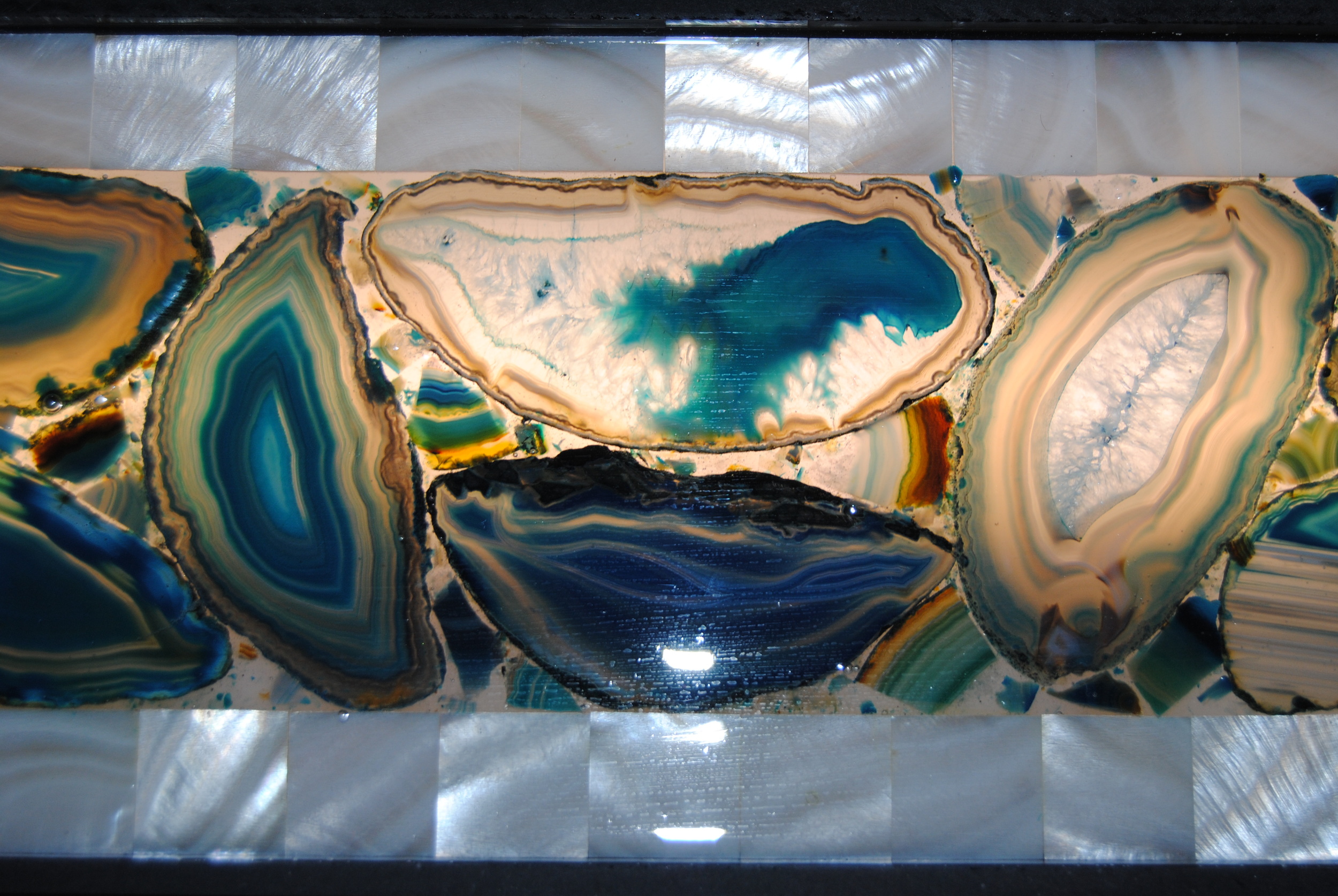 Flaming Agate
Flaming Agate named after its striking colors of luxury Agate Gem Stone, creates a unique and stunning piece from our Natural Meets Modern collection. The outside frame is stainless steel and red and black Agate stone is set inside and covered in glass like resins then backlit with LED lights. Totally luminescent with a natural yet very modern feel.
Natural Agate Gem Stone Mirror
Black and Natural Agate Gem Stone Table
This is a solid Agate Gem Stone panel hand crafted with durable double glass and special UV resistant resins to create this one of a kind luxury table. It is softly backlit with LED lights to create an illuminating look that is unique and natural with a modern element. The base of three legs is done in Brazil wood and stainless steel, which adds to the semi modern feel of the piece.
Black and Natural Agate Gem Stone Table
Fiery Red and Black Agate Gem Stone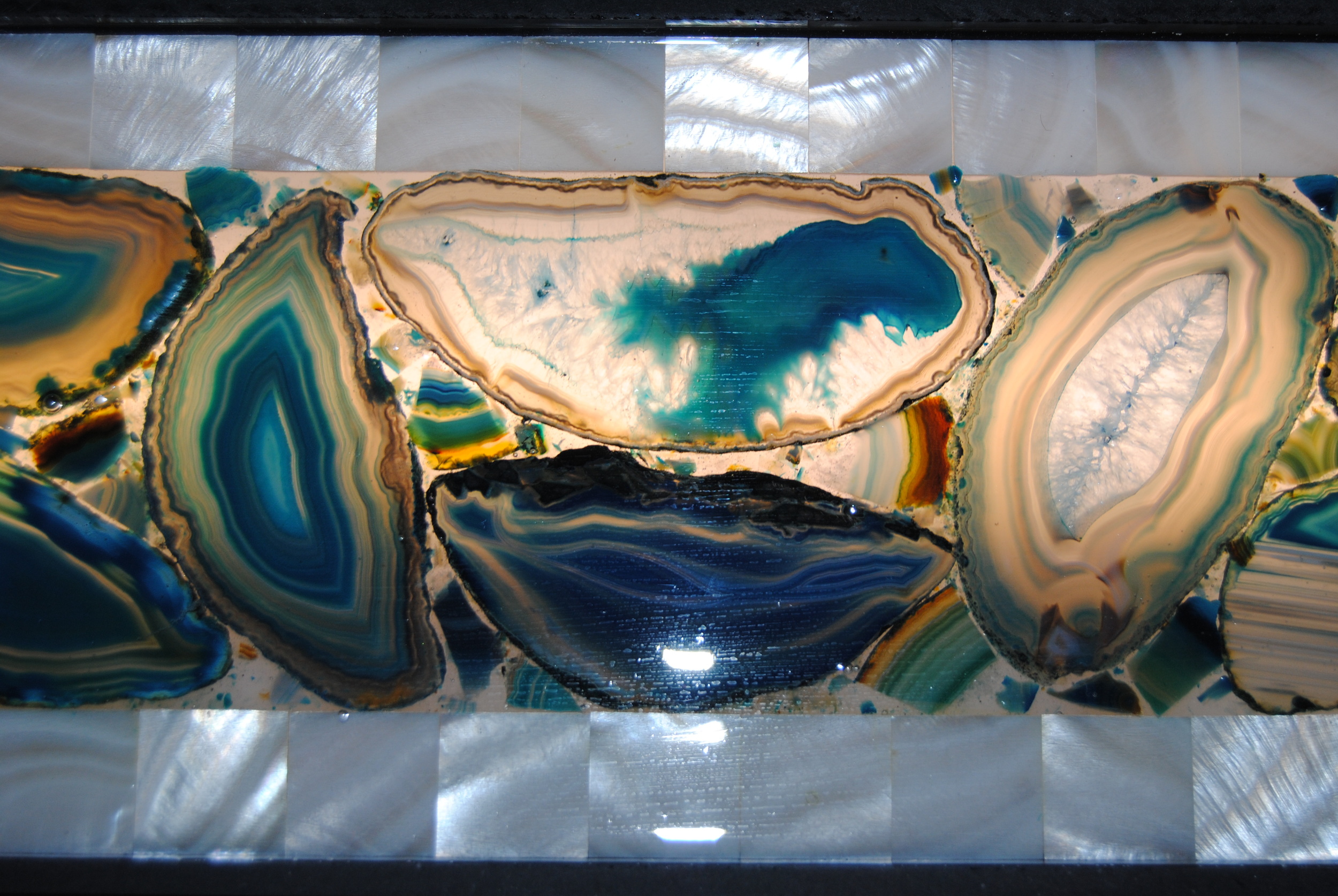 Green Agate Fireplace Encasement
This green agate fireplace encasement was done in a residential project in Toronto, Canada. It is designed from durable fibre glass material and heat resistent resins with the gem stones encapsulated inside to make one large focal point panel. Modern. Dramtaic. Beautiful.
Brown and Black Agate Wall Panel
This large wall panel was created by setting each individual agate gem stone into glass like resins and backed with translucent acrylic. It is then installed and backlit with LED lighting for a totally luminescent look.
Natural Agate Gem Stone Panel Lighting
This mood lighting piece was handcrafted for a residential project in Toronto, Canada. The Agate was used to create a softly backlit panel with LED lights to create a natural look with a modern feel.
Black Agate Backlit Bar
This backlit agate bar was created for a commerical project in Leon Guanajuato, Mexico. It is handcrafted with individual slices of agate gem stones that are set into special glass like resins. It is then dramatically backlit with LED lighting to create a very unique bartop panel.